energise
Antioxidant Granola
Regular price
Sale price
$8.99
Unit price
per
Sale
Sold out
Ingredients
Oats, Sunflower kernels, Tapioca, Pumpkin kernels, Flaxseed, Currants, Sunflower oil, Goji berries (3%), Coconut sugar, Ground ginger (1%), Orange powder (0.5%), Beetroot powder (0.5%), Sea salt.
Overview
Powered by antioxidant rich beetroot, and a sprinkle of ginger & orange, this stunning granola is grounded by a blend of sunflower & pumpkin kernels, golden oats, flaxseed, and a smattering of goji berries & currents. A good source of fibre and a digestive powerhouse, this Antioxidant Granola can be eaten as a breakfast cereal, snacked on throughout the day or enjoyed as a topper on yoghurt or kefir.
antioxidant rich beetroot
Allergens: Cereals containing gluten (oats).
May contain traces of tree nuts.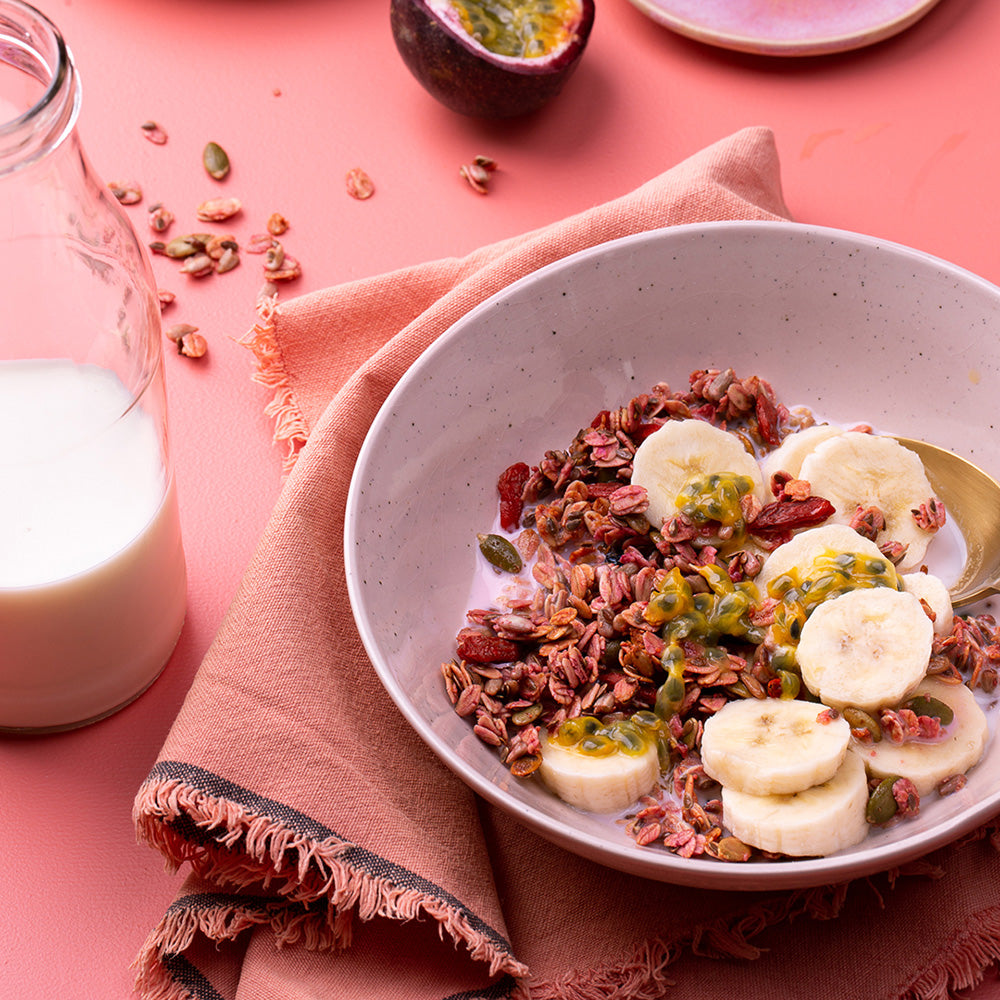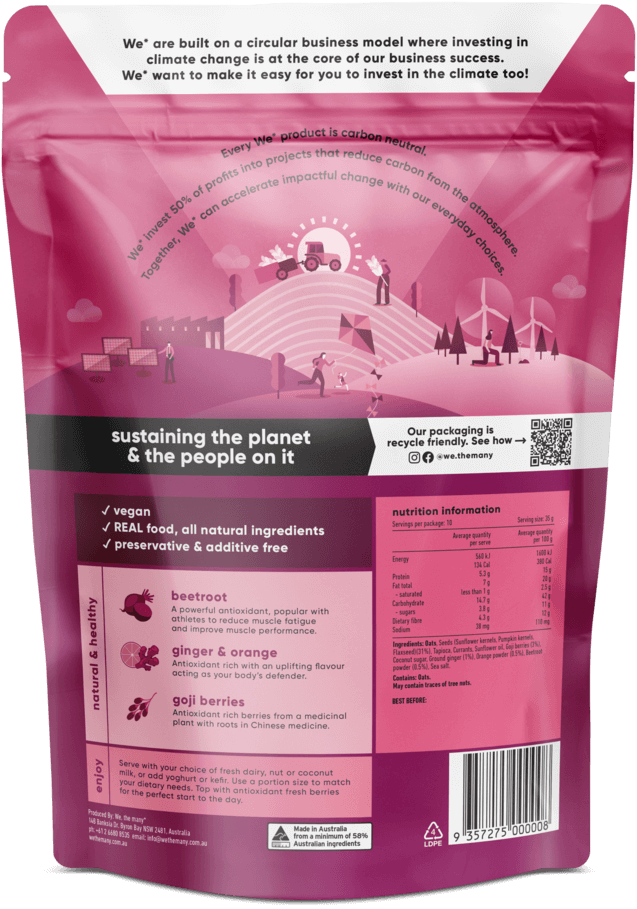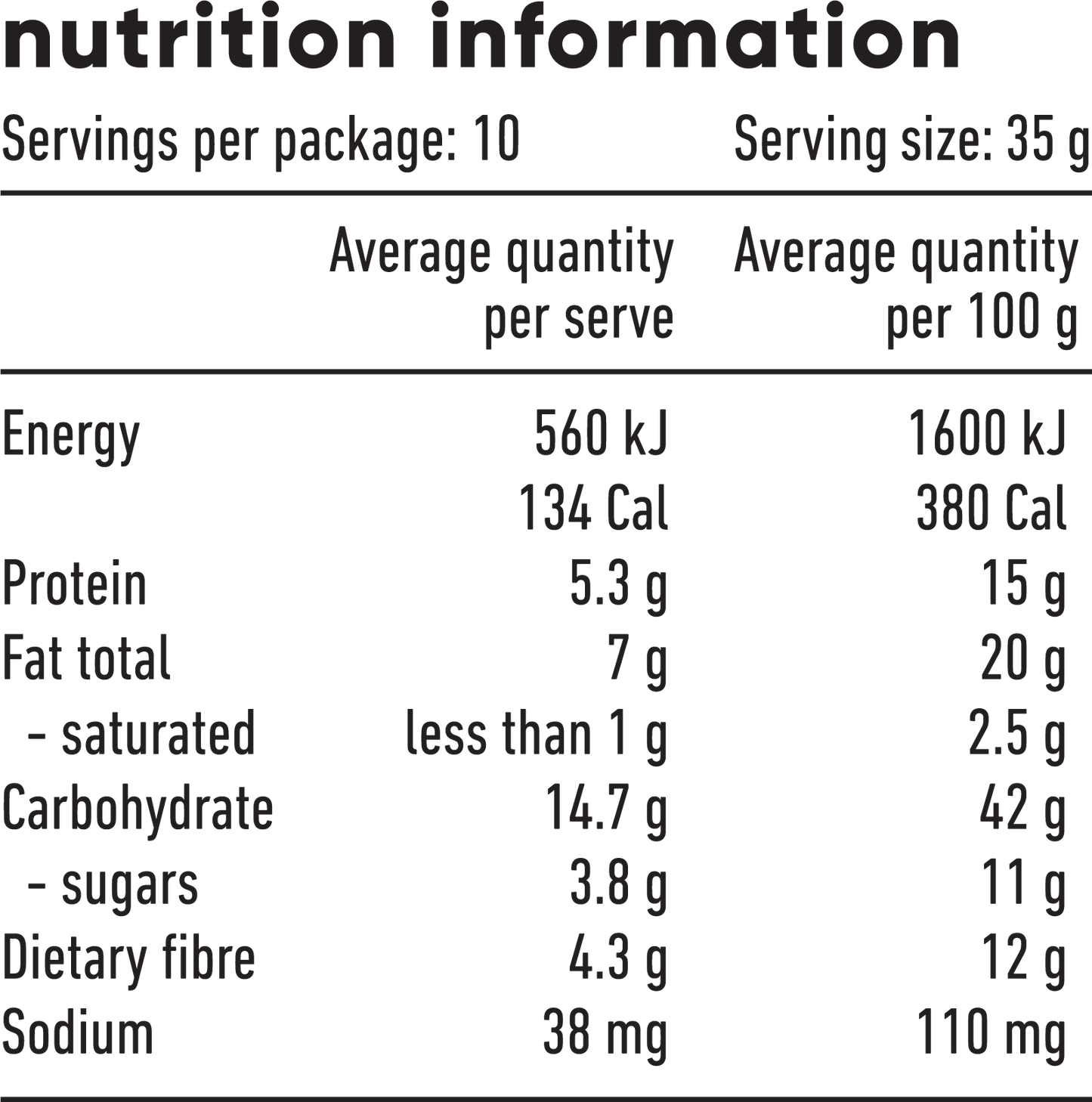 Beetroot
A powerful antioxidant, popular with athletes to reduce muscle fatigue and improve muscle performance.
Ginger & Orange
Antioxidant rich with an uplifting favour acting as your body's defender.
Goji Berries
Antioxidant rich berries from a medicinal plant with roots in Chinese medicine.
What our dietitian says
This is power in a bowl. You'd never know you're kicking multiple nutrition goals while enjoying this.
Healthy fats to boost brain power, fibre for gut health and blood sugar control, and rich in antioxidants – thanks to the beets, goji berries and currants. I like this as a snack as a generous topping to some natural yoghurt, and it makes the perfect recovery post-exercise nutrition too with a combination of healthy fats, proteins and energy.

Pip Taylor | Accredited Sport Dietitian and Pro-Athlete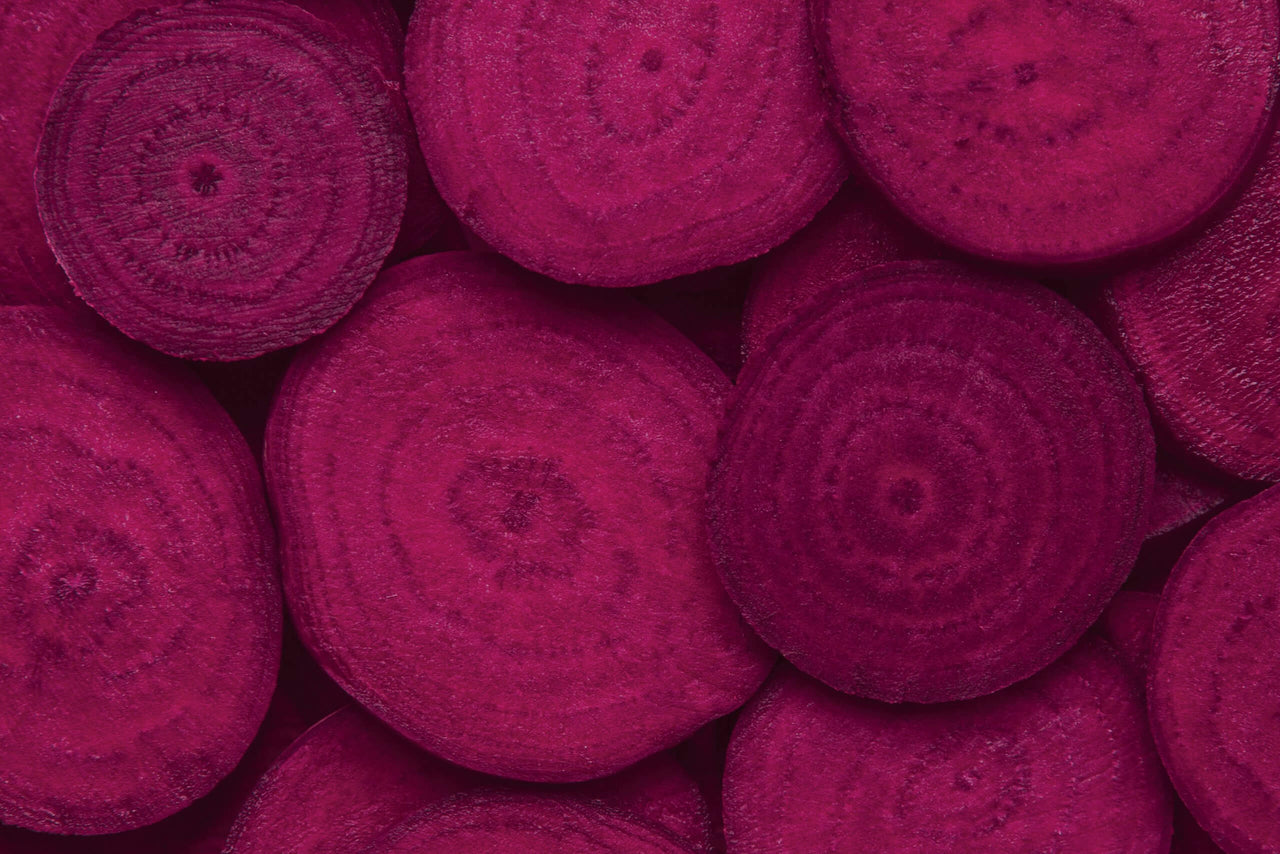 What's so good about Beetroot?
Beetroot has been a performance secret of the sports world for some time - but the truth is that everyone can reap these benefits. Beets are high in nitrates, which are converted to nitric oxide and work to open blood vessels to allow more blood and oxygen to be delivered to working muscles. For athletes, this can mean a reduction in muscular fatigue, and for regular fitness enthusiasts, can fast track improvements in strength, fitness and speed.
Beetroot contains key nutrients such as vitamin C, folate and potassium, have anti-inflammatory and antioxidant health properties, and have been shown in research to lower blood pressure.
Regular price

Sale price

$7.99

Unit price

per